We love our doggies so much that we have three of our own! Our dogs are well-trained, vaccinated, and medically examined to ensure that the pups are always safe. 
Roxie is our first female. Roxie is such a good momma and cares for her pups so much.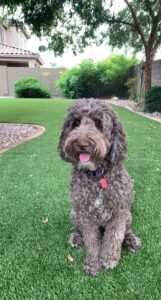 Aspen is an amazing momma to her babies. Aspen is a daughter of Roxie and she definitely learned how to take care of pups from her mom!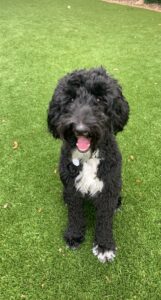 Axel is a F1b Goldendoodle. He is the most fluffy, fun, lovey, energetic, and amazing boy. Axel produces the biggest litters of beautiful puppies.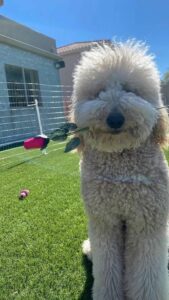 Sadly, Tucker isn't a dad in our program. Tucker is the best fun-cle for the pups. He loves them and keeps them all in line. Tucker will make sure all the puppies are safe.